If you didn't hear, Hugh Jackman is doing a world tour, and I felt the need to see it twice. Initially, I only planned on seeing the show in Tampa over fourth of July, but after hearing about a Saturday matinee in NYC, that was too convenient to skip.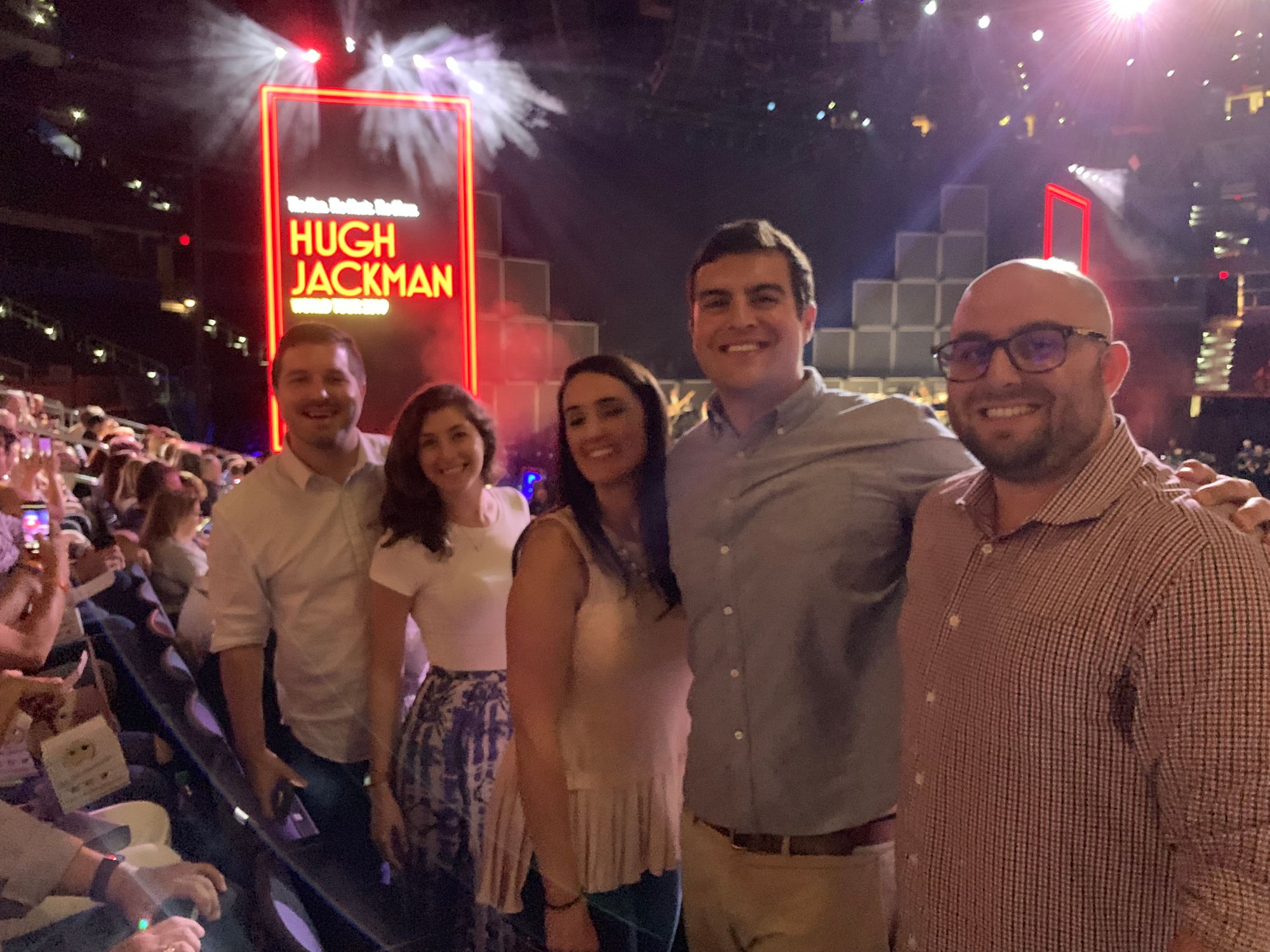 Hugh Jackman is a man of many talents. While we often think of him as the man who played Wolverine in 11 X-Men films, he has a a ton of musical theater on his resume. Most recently, he was in The Greatest Showman; before that he was in Les Misérables, Oklahoma, The Boy From Oz, and even Beauty and the Beast.
This made up the bulk of the show. Act 1 opened with The Greatest Show and transitioned into a long tail of hits from Hugh's past. His Les Misérables section was brilliant and did a great job showcasing his range from the musical.
There were also several covers, my favorite was You Will Be Found from Dear Evan Hansen. In New York, he brought in a children's choir from Harlem. In Tampa, he had the local Gay Man's Chorus. I thought this was a great way to engage the local community in the show.
One particularly special moment only occurred in NYC, when Hugh brought on Keala Settle from The Greatest Showman to perform This Is Me. He prefaced her performance with a story about how she landed the role in the first place. In Tampa, Hugh had one of his touring musicians perform this song.
While Act 1 was mostly hits, Act 2 felt self indulgent. Hugh Jackman came out on stage under the character Peter Allen, and performed a large section of Peter Allen songs. These were good, but I wasn't familiar with any of them. It didn't seem like most of the audience was either.
There were two great medleys however in act 2. The first was a musical theater medley that included Singin' in the Rain, and one of my favorites, I Got Rhythm by Gershwin. The second great medley was all rock and roll and included September and Takin' Care of Business.
The Nomad Two Worlds section was well intentioned but felt out of place for the concert. They could have done a much better job tying in the work of the charity with the show.
I also appreciated how considerate of a performer Hugh Jackman was. I loved that there was a proper intermission, and even a giant countdown clock telling you when to get back to your seat. At the end, Hugh announces to the audience he has two songs left if you wanna beat the traffic. While virtually no one left, it was nice to see a performer with zero ego on stage.
Overall, I loved the show and would recommend it if it's coming to you. Hugh Jackman played a fun mix of his resume, and I'm glad I got to see it.