Every so often there's a one night only event on Broadway that you just can't miss. Last Monday, a multitude of Broadway stars came together to celebrate Disney's 25th Anniversary on Broadway. Even better, this event was a fundraiser for Broadway Cares Equity Fights AIDs.
A few months ago, I called up my trusty sidekick, Steve this is going to cost a fortune Giordano, and we booked tickets to this event. Steve had previously joined me for Network On Stage which was a lot of fun.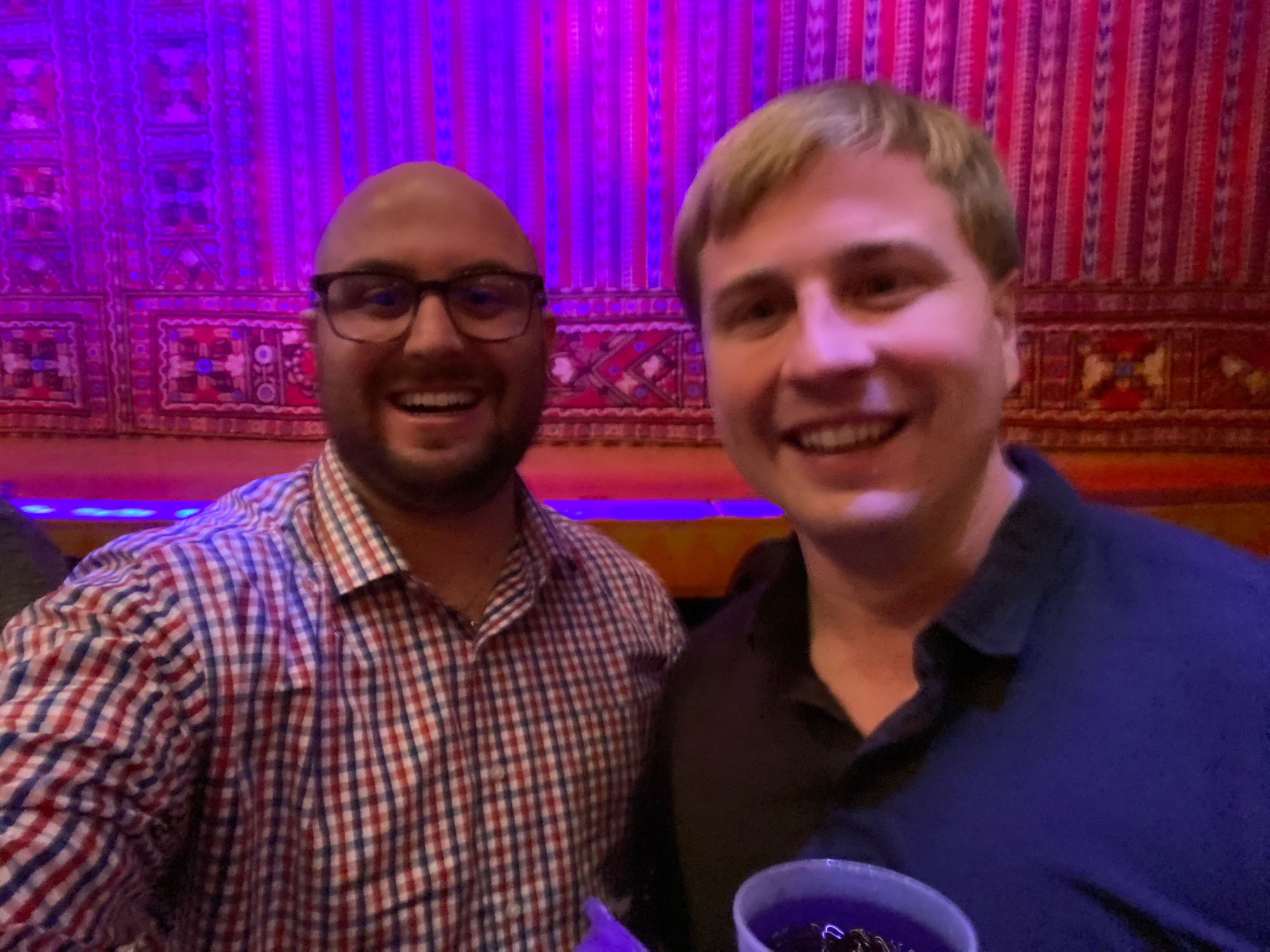 We arrived early and were happy to discover that not only were we in the second row, but our names were listed in the Playbill! We were also given tickets to an afterparty.
The lights go down. After an African tribal dance, Whoopi Goldberg comes out to welcome the audience to the show. From there we watched over twenty performances of Disney stage classics from throughout the years.
The performances were consistently good, but I as surprised to discover I didn't know many of the songs. I haven't seen most of Disney's extended stage catalogue, so I was pretty lost during performances from Newsies, Aida, Freaky Friday, King David, and Hunchback of Notre Dame. That said the Act II opening number "King of New York" was incredible, even if I wasn't familiar with it.
Of course, they also played the classics. There were songs from Aladdin, Beauty and the Beast, The Little Mermaid, Tarzan, Mary Poppins, Frozen, and Broadway newcomer Hercules.
Some of the best performances were Hercules songs. Maybe its because the show is still so fresh, but the music is so much fun. A trio of men performed Go The Distance, followed up by most of the company singing Zero to Hero. In Act II we were serenaded with I Won't Say I'm in Love featuring Susan Egan and Krysta Rodriguez. I had just seen Krysta Rodriguez in both Hercules and Seared, so I enjoyed seeing her again in a different setting.
Another favorite of the night was James Monroe Iglehart's funky performance of Can You Feel The Love Tonight. He brought a new positive energy to the song that I loved to see. I've now seen him perform in Hamilton, Aladdin, Hercules, and Freestyle Love Supreme. You could say I'm familiar with his work. I got a chance to say hi to him at the afterparty and he was the nicest man.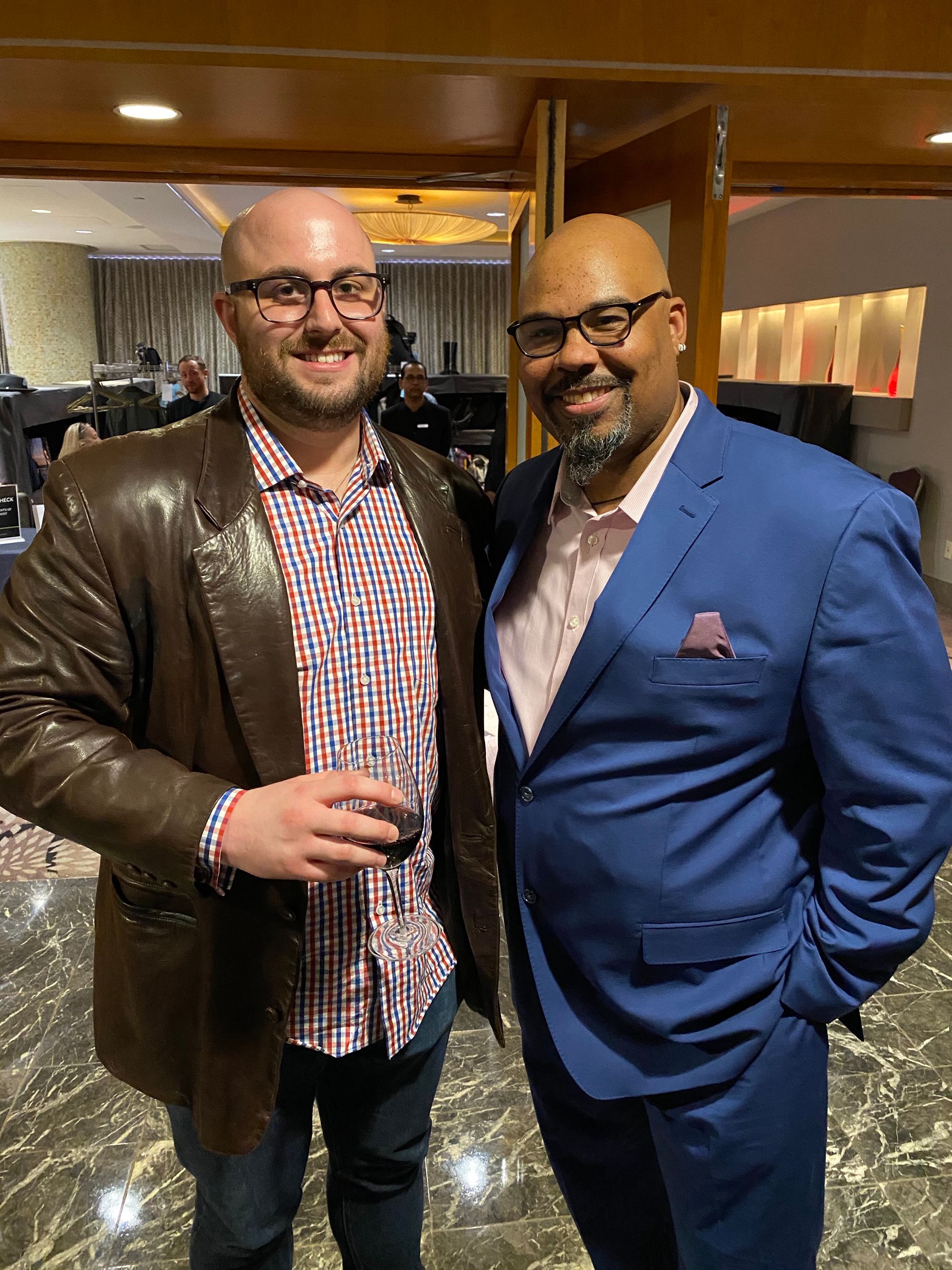 The show ended with Let It Go from Frozen performed by the entire company. This was a big happy ending to the show.
After the show ended, Steve and I headed over the Marriott Marquis to check out the afterparty. This event was so cool and so surreal. We were surrounded by Broadway stars and the evening was mostly me saying hi to people and telling them I love their work.
Even better, the venue had an open bar, and a gorgeous view of Times Square. I left drunk and happy from a really great evening.